1787 - US Constitution and Bill of Rights
A new Constitution for a new Republic
Beginning with the famous words, 'We the People', the Constitution of the United States defines the powers of government and the rights and freedoms of the nation's citizens. It was signed on 17 September 1787 and was printed by John Dunlap, the Ulsterman who had printed the Declaration of Independence. The first 10 amendments to the Constitution are known as the Bill of Rights.
James Madison and his Scotch-Irish tutor
The 'Father of the Constitution' was James Madison of Virginia. When Madison was 16, his father employed Rev. Thomas Martin as a private tutor to prepare him for college. Martin was from a Scotch-Irish family and he was held in high regard by Madison. It was probably through Martin's influence that Madison continued his education at the Presbyterian-founded College of New Jersey (now Princeton). Martin's brother Alexander served as Governor of North Carolina. In 1809, Madison became the fourth President. His first Vice-President was George Clinton, the son of Presbyterian emigrants from Ireland.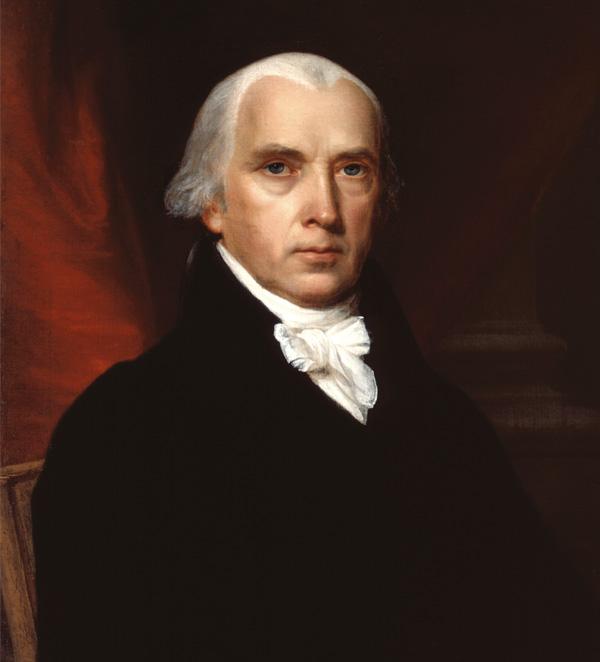 Ulster-born signatories
Two Ulstermen signed the Constitution: James McHenry, who had also signed the Declaration of Independence, and William Paterson. Paterson was born in County Antrim and emigrated to America with his family as a young boy. He was Attorney General of New Jersey during the War of Independence and in 1789 was elected to the US Senate. Two years later he became Governor of New Jersey and in 1793 he was appointed to the United States Supreme Court. The town of Paterson, New Jersey, was named after him.
Alexander Hamilton and William Findley
Alexander Hamilton was one of the 'Founding Fathers' of the United States and played a key role in the framing of the Constitution. Hamilton believed in strong national government. However, many Scotch-Irish, among them County Antrim-born William Findley, argued for a government with more limited powers and for greater protections of the rights of individuals. The Bill of Rights addressed some of Findley's concerns, but he and Hamilton remained political enemies. Findley rose from being a humble weaver to become a Congressman for Pennsylvania and was the original 'Father of the House'.