1700s - The Scotch-Irish and Colonial America
James Logan
The Scotch-Irish played key roles in the settlement, administration and defence of Colonial America. Pennsylvania was the destination for many – at times a majority – of the Scotch-Irish immigrants to America. James Logan, from Lurgan in County Armagh, worked closely with the Penn family in the development of Pennsylvania. He encouraged many families from Ulster to settle there, believing them to be well suited to frontier conditions.
Arthur Dobbs
Another promoter of settlement in America was Arthur Dobbs of Carrickfergus, who purchased 400,000 acres in North Carolina and organised ships to carry hundreds of Ulster settlers in the early 1750s, including many families from his home town. Dobbs described them as '… a colony … of what we call Scotch-Irish Presbyterians who … settled together … in order to have a … minister of their own opinion and choice.' Dobbs served as Governor of North Carolina from 1753 to 1765.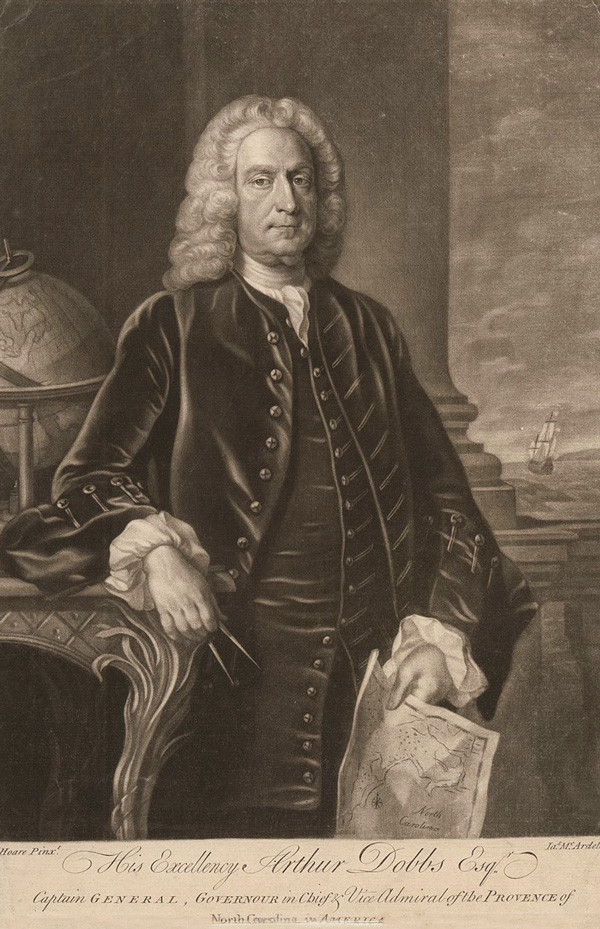 Major Robert Rogers
Robert Rogers is regarded as one of America's greatest soldiers. He founded a hand-picked fighting force during the French and Indian War (1754–63) that is regarded as the forerunner of US Special Forces. The modern US Army Rangers was 'activated' at Carrickfergus, County Antrim, in 1942. They still use the 28 Rules of Ranging that Rogers developed. Rogers' childhood home in New Hampshire was named Munterloney, after the area in County Tyrone that the family came from.