1770 - The Path to Revolution
Sons of Liberty
The relationship between the American Colonies and the British government began to break down following attempts to impose new taxes on the colonists without their consent. There were also concerns that civil and religious liberties in the Colonies were under threat. One of the responses of the colonists was the formation of an organisation known as the Sons of Liberty.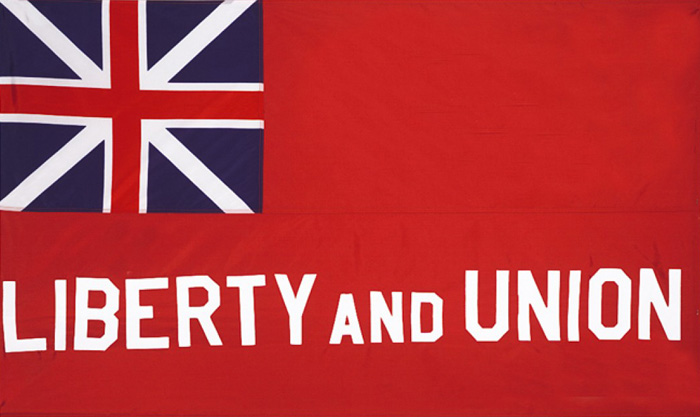 Charles Thomson
Charles Thomson was active in the Philadelphia Sons of Liberty. Born near Maghera in County Londonderry, Thomson arrived in America in 1739 as an orphan. He went on to become one of Philadelphia's leading citizens and was Secretary to the Continental Congress throughout its existence from 1774 to 1789. He also designed the Great Seal of the United States.
Boston Tea Party
One of the most famous events leading up to the American Revolution was the Boston Tea Party of 16 December 1773. A Scotch-Irish man named Thomas Young, an active member of Boston's Sons of Liberty, was one of the main organisers of this protest. Young is believed to have come up with the name Vermont (derived from the Latin for green mountains).
Benjamin Franklin's visit to Ulster
One of the most famous visitors to Ulster in the eighteenth century was the American statesmen Benjamin Franklin. In 1771, he was a guest of the Earl of Hillsborough in the County Down village of Hillsborough. Lord Hillsborough was the Secretary of State for the Colonies. Though Franklin enjoyed his trip to Ulster, overall he and the Earl did not have a harmonious relationship.
On 14 July 1792 a major public procession was held in Belfast in celebration of the French Revolution. Flags of Ireland, America, France, Poland and Great Britain were carried, along with a large portrait of Benjamin Franklin bearing the motto: 'Where Liberty Is, There Is My Country'.