Legacy
How successful was the Plantation?
The Plantation was more successful in some areas than in others.
Many of the men from England and Scotland who received grants of land in the six Plantation counties sold out quickly and returned to their homelands. Some of them found it almost impossible to encourage British families to settle on their estates, especially if the land they owned was remote and mountainous.
Others were successful in bringing over settlers and in introducing new farming practices and industries.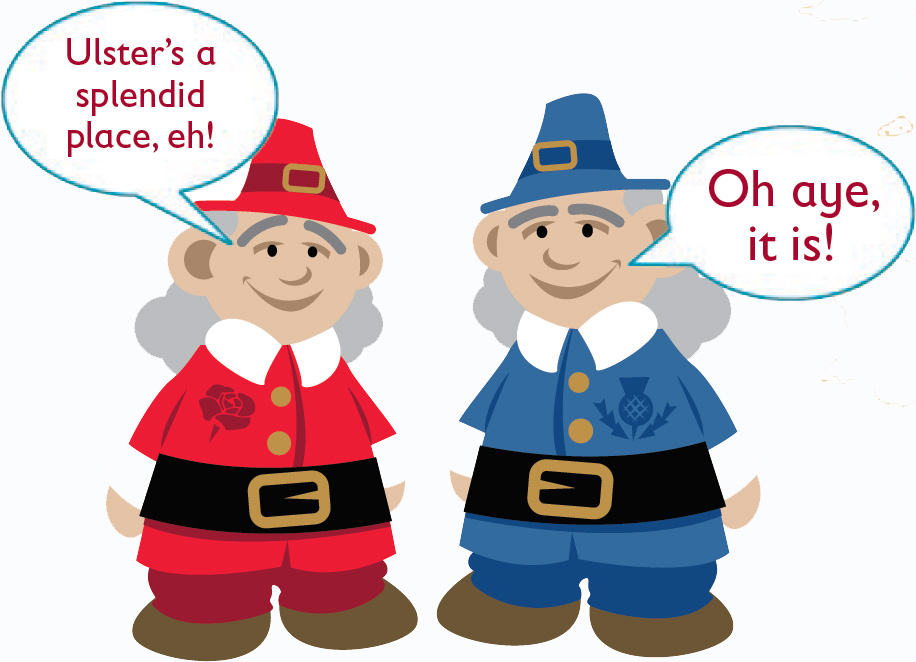 The People
The Plantation brought big changes to Ulster. If we look around today we find evidence of the settlement everywhere, not only in the buildings and towns, but in the very people who live here. Surnames such as Hamilton, Stewart, Montgomery and Forsythe are Scottish in origin. Other names such as Babington, Poots and Parke are English. Because many settlers and Irish married each other there are people today who regard themselves as Irish when they have British surnames and British when they have Irish surnames.
Differences in speech were also introduced as a result of the Plantation with the most important change being the spread of the English language. The Scottish settlers spoke Scots (also called Lallans) which continued to develop into what we now call Ulster-Scots. New words arrived in Ulster, like sheugh, oxter, scunner, thole and thran. New words developed too, through the close influence of the Irish language on the settlers.