Ulster-Scots Language
A Wheen o Wurds
The Wheen o Wurds resource is intended to help people understand that no matter where we come from or what community we belong to, everyone in Ulster has a wee bit of Ulster-Scots and that is something that we should all be proud of.
Fergie and Freens
Developed and published by the Ulster-Scots Community Network, this storybook in Ulster-Scots features 'Fergie', a little tractor. The original Ferguson tractor was designed by Ulster-Scots innovator Harry Ferguson. It was produced from 1946–1956 and included Ferguson's 'three-point linkage' system. This was originally designed to connect a plough to the tractor. It  was adopted by virtually all tractor manufacturers and is still in use today.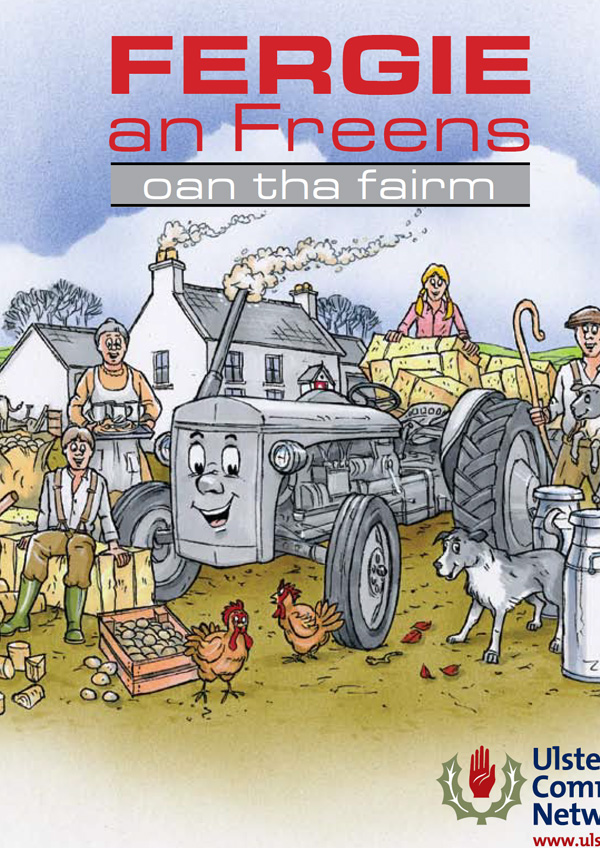 Fergie an Freens
The text of this book has been written in the Ulster-Scots language of rural mid-Antrim.
Hide Page banner