21st century: Rediscovery & Revival
Ulster-Scots was recognised as a vital part of our shared cultural wealth in the Belfast Agreement of 1998 and the subsequent establishment of the Ulster-Scots Agency has been the catalyst for a renewed interest in the connection of Burns to Ulster.
Support for academic research has led to the publication of seminal works, most notably by Dr Frank Ferguson of Ulster University, exploring the legacy of Burns within a wider Ulster-Scots literary context.
Investment in the Linen Hall Library has supported the extensive restoration and conservation of the Gibson Collection, with the result that a collection that was once at risk of being broken up and was only saved due to a backlash from the Ulster-Scots community, is now the foundation of the Library's museum status.
Image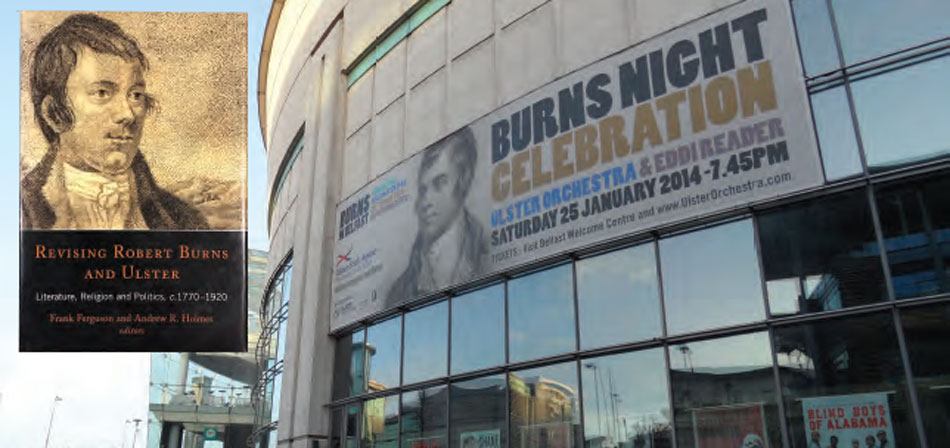 High profile Burns Concerts organised by the Ulster-Scots Agency have seen some of Scotland's foremost entertainers, including Eddi Reader, Phil Cunningham and Aly Bain performing in Belfast and sparking cultural collaborations on both sides of the water.
Television programmes supported by the Ulster-Scots Broadcast Fund, initially based around the Burns Concerts, have explored Ulster's passion for Burns and brought it to new audiences in both Ulster and Scotland.
Image
Popular publications and touring exhibitions have been created to raise awareness of the Ulster dimension to the story of Burns, which have been welcomed by local communities in Belfast and beyond, as well as being displayed in Scotland.
In the run up to Burns Night, the lamp posts of Belfast's principal thoroughfares are adorned with banners proclaiming the city's connections to Scotland's national bard.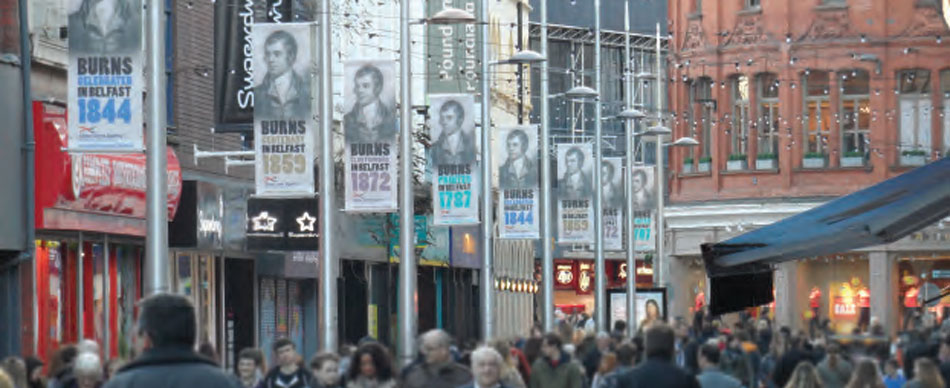 Image