1790s: Ulster-Scots Poets and Burns
Ayrshire, Burns' home county, is visible from Ulster. Naturally, there were several influential Ulster-Scots poets who saw Burns – his rural roots, his language and his aspirations – as being almost identical to their own, all part of a common cultural community that spanned the North Channel.
Samuel Thomson of Carngranny, The 'Father of Ulster-Scots Poetry'
In particular, Samuel Thomson of Carngranny (near Roughfort, between Mallusk and Templepatrick) was regarded as the 'Father of Ulster-Scots poetry'. He was a schoolteacher and inspired a group of younger men in the locality to write in their own tongue. In 1793, aged just 27, Thomson published his own collection of poems – Poems on Different Subjects, Partly in the Scottish Dialect – and dedicated it to "Mr Robert Burns, the Ayrshire Poet". It included a poem entitled 'Epistle to Mr Robert Burns':
I've aften read their pages a'
An' monie mair o' deep ingine
But frae a' the verses e'er I saw
Your Cotter fairly taks the shine
County Down poet Francis Boyle (1730–1815) of Gilnahirk and Gransha near Comber also wrote an 'Address to Robert Burns', but it wasn't published until 1811.
O! wad ye tak' a thought, an men',
An' use the usefu', virtuous men, -
Higher your fame than eagle's ken,
Wad, glorious, fly,
And I wad help to gar it sten'
Aboon the sky.
Over the centuries that followed, Robert Burns would be referenced and revered by many Ulster writers.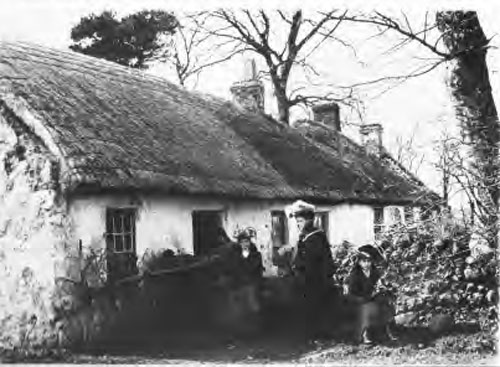 Image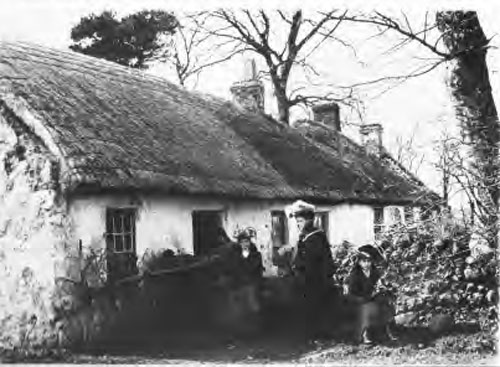 Samuel Thomson Visits Burns
In early 1794 Thomson and his friend John Williamson travelled to Dumfries to meet Burns – Thomson and Burns sent each other letters, books and even snuff. In July of the same year Henry Joy, the publisher of the Belfast News Letter, and William Bruce also visited Burns. Thomson's friend Luke Mullan visited Burns in Edinburgh in 1796.
James Orr, Ulster's Burns
Burns died on 21 July 1796 at his home in Dumfries and was greatly mourned in Scotland and Ulster. James Orr of Ballycarry, a young protégé of Thomson's, published his own Poems on Various Subjects in 1804, which included an 'Elegy on the Death of Robert Burns'.
Dumfries might weel steek ev'ry shap,
An' sen' her tribes to bury Burns
Oh Burns! oh Burns! the wale o' swains
Wi' thee the Scottish music fell
In later years, James Orr would be described as 'Ulster's Robert Burns'. Some scholars have suggested that some of Orr's writings were better than those of Burns.
Legends of Robert Burns in Ulster
There were rumours and legends from County Antrim and County Down of Burns visiting Ulster – Elvis-like sightings and stories, but all unproven. However, this folklore shows that people here wanted to believe that he might have come across the water. Some of Robert Burns' friends and family certainly did come to Belfast.
Image