1844: The Burns Family in Belfast
Burns' sister Agnes moved to Dundalk with her husband William Galt in 1817. Their cottage is still there today at Stephenstown Pond, as are their graves, and also an obelisk to Burns' memory which was built in 1859.
Around 1844 Robert Burns' granddaughter Eliza settled in Belfast. Eliza Burns met and married Bartholomew J. Everitt (originally from County Wexford) when she had been in India. Tragically on their return voyage to Britain their infant son Robert Burns Everitt died at sea.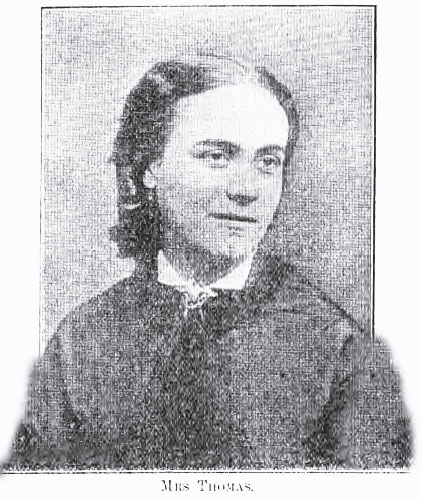 Robert Burns Jr comes to Belfast
In 1844, Eliza's father, Robert Burns Jr, came to see them in Belfast. There had been a major Burns commemoration in Ayr on 6 August, and the people of Belfast took the opportunity to hold their own celebration later that month. At Burns Tavern in Long Lane, and also at the Belfast Music Hall, events were held under the auspices of 'Belfast Burns Club'. A public breakfast event was held on 4 September at the Donegall Arms Hotel.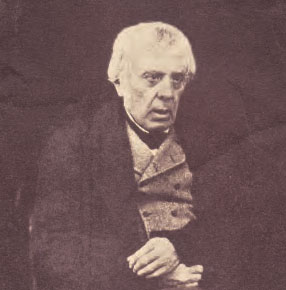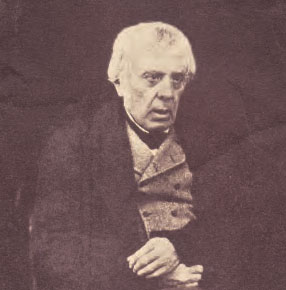 Burns' personal seal in Belfast
Robert Burns Jr died on 14 May 1857, and in his will he left Eliza his father's personal wax seal. It is therefore likely that the seal was in Belfast for some years.
Martha Burns Everitt - Raised In Belfast
Eliza and Martha moved to Wilmont Terrace on the Lisburn Road around 1858, where they remained until around 1865. Martha, aged 26, had effectively spent all of her life in Belfast. They moved to Scotland and settled at Barns Terrace in Ayr. In later years, Rev. Thomas Hamilton, Principal of Queen's College Belfast, said that Martha had been "an early and much valued friend of my own". The Everitts had attended York Street Presbyterian Church where Hamilton's father had been minister – the two families had often shared Christmas dinner together.