1893: Belfast's Burns Statue unveiled
On 19 September 1893, a statue of Robert Burns by renowned Scottish sculptor George Anderson Lawson was presented to Belfast Central Library. A special commemorative booklet entitled A Tribute to the Memory of Burns was printed.
The statue was organised by James Dewar, the secretary of the Belfast Benevolent Society of St Andrew and Vice-President of the Belfast Scottish Association. It bore the inscription:
Robert Burns 1759–1796
Presented by his countrymen and admirers in Belfast
It was a replica of the statue which had been installed in Ayr in 1891, and which can still be seen there. The Belfast statue is now on display in the Linen Hall Library.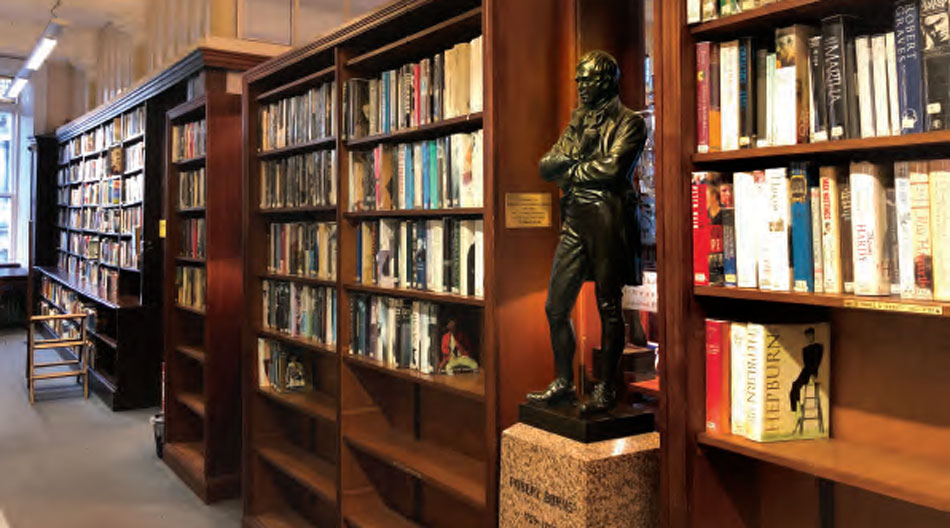 Image