1859: Belfast Burns Centenary
1859 was the centenary of the birth of Robert Burns, and commemorative events were held all over the world. The Northern Whig newspaper ran a competition for poems to celebrate the centenary and two major events were held, at Belfast Music Hall and the Corn Exchange.
Belfast Music Hall Grand Banquet
With guests of honour Eliza Everitt and Martha Burns Everitt, 250 gentlemen and 80 ladies packed the Music Hall (it stood on the corner of May Street and Upper Arthur Street) to commemorate Burns in style and grandeur. From 6pm until well after midnight, dignitaries, clergymen, politicians and civic leaders gathered to toast and pay homage to the Bard. A portrait of Burns painted by William Dobie was unveiled during the evening. Dobie had trained at the Royal Scottish Academy but was then living in Belfast. The previous year he had completed a painting for Holywood Presbyterian Church of their minister Rev. Henry Henderson, who wrote a newspaper column under the pseudonym 'Ulster Scot'.
During his speech at the Music Hall, Professor Craik of Queen's College, Belfast, said "... it might also be a matter of question whether this Ulster of ours be not really more a part of Scotland than a part of Ireland... we have come over and set up another Scotland here – an Irish or Little Scotland it may be called. We have made this Province of Ulster – this Black North – half Scotch, or more than half Scotch, in almost everything, in blood, in language..."
The portrait was later given to Eliza Everitt; around 1901 her daughter Martha donated it to Queen's College.

Image

Corn Exchange 'Working Classes' event
A different style of event was held at the Corn Exchange where 400 people "from the working classes" attended a soirée which was felt by some at the time to be more in keeping with Burns' own ethos. Ayrshire-born Dr James McCosh of Queen's College (who later became President of Princeton) was the key speaker. He made references to the Covenanters and said that, although he had been invited to the Music Hall event, he preferred "mingling with the common people". Oldpark Band played a selection of Burns' airs, and Burns songs were performed by a variety of solo singers.
Other Events in Ulster & Ireland
Commemorations were also held in Newry and Armagh, and also in Dublin, Dundalk, Gort, Limerick and Tralee. The Dublin events were organised by Belfast-born historian and writer Sir Samuel Ferguson, and Sir William Wilde, the father of Oscar. Burns' nephew Gilbert had recently moved to Dublin and was a member of their committee.
"Tremendous houses,
curious people.
They seem all Scotch"
Charles Dickens on his
visit to Belfast, 1858.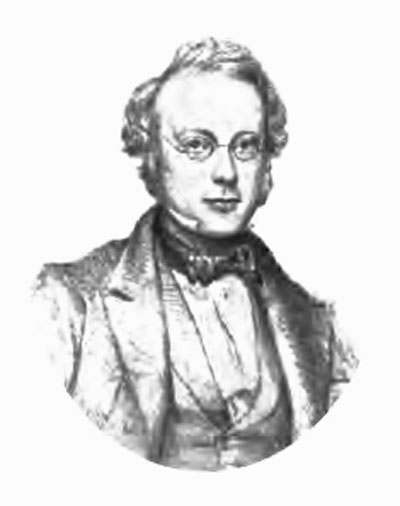 Image
Image